WP Author, Date and Meta Remover Pro+
WP ADMR Pro+ for Intelligent Meta Data Control
Personalize WP ADMR Pro+.
Create your very own personalized design or company brand.
WordPress just got better…
Evergreen Content
WordPress is the staple CMS for websites. Many posts are not time sensitive. The content is pertinent for many months. In evergreen business, the content can be valid for many years to come. Time stamp and author information stands out as unnatural and irrelevant in such post. Just turn it off and it's gone. WP ADMR Pro+ uses jQuery. It works every time without conflict with other plugins. Remove up to three <div> classes with ease.
Custom Meta Data
Replace post meta data with ease. Go beyond the simple administrative information provided by your WordPress theme. Give your meta data personality. Now you can add any phrase that resonates with your visitors with or without author, date, category, comments and tags. Activate custom meta data that is a good fit with your website. WP ADMR Pro+ uses jQuery and Ajax for seamless integration. You're in complete control.
Intelligent Plugin
WP ADMR Pro+ is the smartest most flexible plugin in your collection. It won't let you make a mistake. When you select a meta option, the plugin will open or close the appropriate fields so meta data can't be entered into it. And when you're done, you're ready to show off your custom website. With WP ADMR Pro+ you can add your custom meta data to two <div> tags.  You can also eliminate meta data up to three <div> tags.
Introducing WP ADMR Pro+
The Next Generation of WordPress Plugins
Intelligent Meta Data Control for Your WordPress CMS.
WP ADMR Pro+ is built on a jQuery and Ajax foundation for robust integration into your WordPress theme. It works on both free and premium themes seamlessly for enhanced user experience. We have gone beyond the norm. Paid themes have the ability to turn on and off meta data on post through a special panel. However, the meta data is the standard administrative information. It's boring and provides no value to your visitors. With WP ADMR Pro+ you can personalize your meta data. It's great for professional use too. Add key company information to your post and page meta data.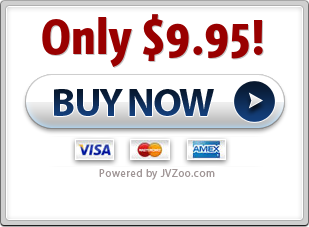 Free Lifetime Updates!
Don't Wait! Get Instant Access Now!
Personalized Meta Connects with Visitors! 
Visitors Know Their Part of Your Inner Circle! 
Intelligent Interface That Won't Let You Make a Mistake
Choose Your Meta Data or Just Eliminate It!
Your post meta data consist of the author, date, category, comments and tags. Theme authors use this data in such a way as to complement their themes. That's the problem. WordPress has 60.6% of the CMS market share. Which means that post meta data as it stands is not relevant.
With WP ADMR Pro+ you can add custom phrases and choose the right meta data to display. Now your post meta data box is a tool to connect with your visitor. And when you connect with your visitors, they want to link to you. That's link bait. It's easy to position yourself in the seat of authority when you have control of your post meta data box.
Most niche and business websites have evergreen content. In this case eliminating the post meta data is essential. Quality timeless content has lasting value. It's always relevant and always link worthy. WordPress has become the staple of an online presence.
Express Yourself With a Unique Theme!
There is nothing more personal than your website and the content you place on it. That's why we made WP ADMR Pro+ 100% brandable. Whether you're running a company or personal website, you can choose your own image and accent color.  We purposely gave you the ability to remove our logo on the image so when you add your image WP ADMR Pro+ becomes uniquely yours.
We know it's important to impart a personalized concept of who you are. Being able to express yourself authentically creates tighter bonds with your visitors. Your unique theme is the image of you. Your post meta data is part of your branding process. We ensure the brand you worked so hard to build continues to differentiate you from the competitors.
In today's world it's easy to see how important it is to maintain your brand. You gained unique control over your administrative information. By creating a unique theme WP ADMR Pro+ integrates seamlessly into your website.
Grab Your <div> Tags and Switch with Ease!
Your meta data is printed by the <div> tag. Most WordPress themes use the class entry-meta and entry-footer. Our team has made these two most common classes available to you with one click. That's it! You are ready to personalize your meta data box.
Using a premium theme that uses custom meta data classes in their <div> tags? No problem! Our team has thought of that too. We've been as frustrated as you in finding that we are only able to display generic meta data on our post. No more… Use the Meta Data Class field to grab the <div> tag that your theme developer uses. Multiple classes in your <div> tag? No problem!
We've thought of everything. WP ADMR Pro+ accepts multiple classes in dot notation. We built our functions in jQuery on purpose. If you find class="class1 class2 class3″ just plugin class1.class2.class3 and you're ready to switch out the html in your <div> tags.
Custom Phrases and Icons for Your Meta Box!
WP ADMR Pro+ lets you choose exactly what post meta data will be displayed. Select the best meta data that will resonate with your visitors. By adding unique phrases, announcements, season's greetings and quotes your personality will shine through. What you place in the meta data box is limitless.
That's not all! We included the ability to add icons to your message. Most any file format works great with WP ADMR Pro+, .gif, .png, .jpg, .ico and more. Now all the wonderful graphics on the Internet are available and at your disposal. Set yourself apart from the crowd with graphics that speak volumes.
Away with static post meta data and administrative information about each post. Now you have dynamic interaction with visitors. Don't let the most important, most visible piece of information go unutilized. Your post meta box is right under the title of each and every post. Switch it up!
Everything You Need to Stand Out From The Crowd!
Custom Phrases
By sharing your thoughts and message, you have more influence over what others think of you. Decide how you want visitors to perceive you, then create consistency in tone and presence on the Internet.
Custom Icons
An image is more powerful than words. They impact the impressions you make on your visitors. Now you can use various file formats such as, .ico, .gif, .jpg and .png giving you access to a wide verity of images.
Meta Data Choice
Choose the post meta data you want and eliminate what you don't. Even if your theme author never included it. That means you can display the post meta data that is most relevant to make a solid connection with your visitors.
Print Meta Data
We completely replace the code between the <div> tags to give you complete control of what is printed to the front end. Not all themes are created equal, so we added two auxiliary boxes to grab and print up to two <div> tags.
Hide Meta Data
Timeless content that is high quality will have lasting value and always be link worthy. Eliminate the post meta data to keep your content evergreen. Grab up to three <div> tags to remove meta data from your theme.
Brandable
A theme provides a clear message of what you and your brand is all about. You're set apart from the competition right from the get go. It's direct and it's you. It can be used to reinforce your message. Simple and to the point.
Finally a WordPress Plugin That Gives You Complete Meta Data Control!
Add and Subtract Meta Data Even if Your Theme Didn't Include It.
Are You Tired of Finding the Perfect WordPress Theme Only to Find The Post Meta Data Doesn't Reflect Your Personality and Business or Won't Go Away?
We were tired of it too! That's why we got busy and dug in to create WP ADMR Pro+. No Child Theme, No Theme Hacks, No GUI Hassles.
We've done the heavy lifting so you don't have to and we back it up with a Rock Solid Guarantee!
Site Owners like You have connected with their visitors on a personal level!
With just a few clicks WP ADMR Pro+ will Personalize Your Post Meta Data and Much More!​ ​
Free Lifetime Updates!
Click & Get Instant Access Now!
Standard Multi-Site License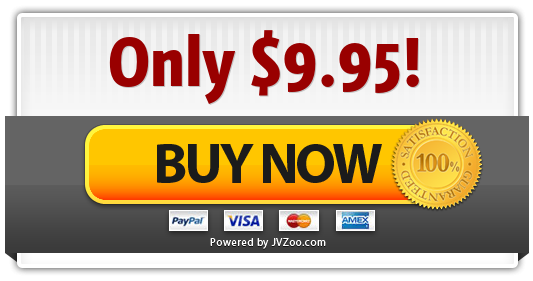 As you can see, WP ADMR Pro+ gives you intelligent control of post meta data.
A great personable website is great link bait for other website authors.
Get WP ADMR Pro+ now and see how easy it is to enhance your visitors experience.   
License
Standard License
Single Owner Multiple Website License: Your WP ADMR Pro+ license is for your use only. May be used on an unlimited number your of websites.
Developer License
WP ADMR Pro+ must be purchased and included in your package bundle for each individual client. Your client automatically inherits the Standard License and ownership of the WP ADMR Pro+ plugin. WP ADMR Pro+ may be used on additional websites ordered by the client under their Standard License.